Late Night Session
Time & Date:
10pm, Friday 22 May 2020
Venue:
Priory Church of St George, Church Street, Dunster, TA24 6SH
Who:
Daniel Pioro | Violin
Ticket Prices:
£10 (non-tiered) including complimentary half pint of beer
Sponsored by:
Quantock Brewery
Running Time:
50 minutes (no interval)
Programme Info:
Unwind and relax with an eclectic programme of baroque and contemporary music for solo violin played by Daniel Pioro, favourite violinist of Radiohead's Jonny Greenwood. Enjoy this not-to-be-missed concert in the atmospheric candle-lit surroundings of St George's, with a glass of award-winning local beer included in your ticket price. The perfect way to start the weekend!
Programme to include music by Cassandra Miller, Linda Catlin Smith, Edmund Finnis, and Heinrich Biber.
Artist Biographies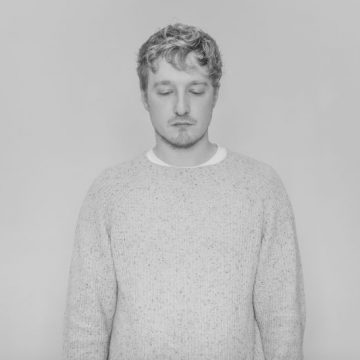 Daniel Pioro
Daniel Pioro is a soloist, collaborative artist, and advocate for new and experimental music.
After making his debut at the BBC Proms in 2019, where his performance was described as "the most inventive and engaging" by The Daily Telegraph, Daniel continues to grow his international career. The 2019/20 season sees him give the world premiere of Tom Coult's first violin concerto with the BBC Philharmonic Orchestra and Ilan Volkov, and make his debut at the Barbican Centre performing a special arrangement of Vaughan Williams' The Lark Ascending for violin, cello, viola da gamba and organ as part of their Contemporary Music series. Together with the Icelandic composer and producer Valgeir Sigurðsson, Daniel gives multiple electro-acoustic performances throughout the season, including his North American debut at the Big Ears Festival in 2020.
Daniel Pioro actively promotes new music and is interested in finding new ways of listening to and creating sound, as
well as developing strong collaborations with composers, musicians, artists, and writers.
"Physical movement, the written and spoken word, colour, sound in all its many forms… they feed into one another and become greater for it." — Daniel Pioro
In 2015 Edmund Finnis wrote Elsewhere for Pioro, which was premiered at Southbank Centre's first DEEP∞MINIMALISM Festival. The piece is featured on Pioro's debut album Dust along with Valgeir Sigurðsson's three-part work of the same name written in collaboration with Daniel and released in March 2019 on the Bedroom Community label.
Daniel's celebrated association with the composer and guitarist Jonny Greenwood led Greenwood to write and dedicate a new violin concerto Horror Vacui for Pioro, which was praised by the BBC as "the ultimate display of musical virtuosity". Daniel premiered the piece to much acclaim at the BBC Proms in 2019 with the BBC National
Orchestra of Wales conducted by Hugh Brunt. In September 2019, Daniel's recording of Bach's Partita No. 2 was the first release on Greenwood's label, Octatonic Records.
"Daniel Pioro's playing is the sound in my head when I write for the violin." — Jonny Greenwood
Other recent highlights have included Thomas Adès' Violin Concerto Concentric Paths and Colin Matthews' Violin Concerto with the BBC Philharmonic Orchestra, and Vaughan Williams' The Lark Ascending with the BBC National Orchestra of Wales at the Cheltenham Festival. Daniel has also performed Mozart's Sinfonia Concertante and John Woolrich's Capriccio for solo violin and strings with the Orchestra of St John's Smith Square, and Jonny Greenwood's Triple Concerto and Schnittke's Concerto Grosso No 1 with the London Contemporary Orchestra.
Pioro works closely with the acclaimed author Michael Morpurgo – a collaboration that has borne The Storyteller's Ensemble, a group of musicians devoted to the written and spoken word – as well as working on cross-genre collaborations with artists such as Canadian audio-visual artists Janet Cardiff and George Bures Miller. These cross-genre collaborations support Pioro's passion for finding new ways of listening to and creating sound, and allow him to bring new qualities to his core classical repertoire.