Opening Night
Time & Date:
7.00pm, Saturday 27 May 2023
Venue:
Priory Church of St George, Church Street, Dunster, TA24 6SH
Who:
The Marian Consort | Rory McCleery, Director
Tickets:
£20/£15/£10 (see seating plan in the picture gallery)
Our online box office has now closed. Tickets will be available on the door (cash only).
Running Time:
Approximately 2 hours (including a 20-minute interval)
Programme Info:
Award-winning vocal ensemble The Marian Consort returns with 'Singing in Secret', a
programme exploring clandestine Renaissance musical masterpieces alongside works by
contemporary British composers, including music by Italian nun Raffaella Aleotti, who was described
as "not human, but truly an angelic spirit", and the "English nightingale" William Byrd in his 400th
anniversary year.
Artist Biographies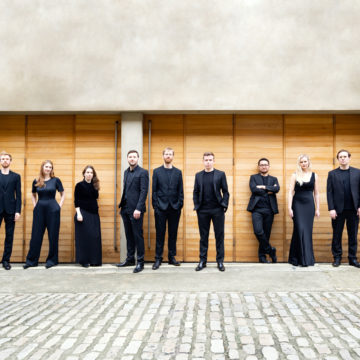 The Marian Consort
The Marian Consort is a vocal ensemble that presents bold and thrilling performances across the UK, Europe, North America and Asia. Led by founder and director, Rory McCleery, the group is composed of the very best singers in a flexible, intimate ensemble, allowing clarity of texture and subtlety of interpretation that illuminates the music for performer and audience alike. TMC features regularly on BBC Radio 3, and has released fourteen recordings to critical acclaim, praised for 'precision and pellucid textures' (The Times).
The Marian Consort performs music from the fifteenth century to the present day, with a focus on bringing to light and championing lesser-known works by composers such as Vicente Lusitano, Raffaella Aleotti, and Jean Maillard. New music is of vital importance to TMC, and in recent years it has commissioned Dani Howard, Cheryl Frances-Hoad, Ben Rowarth and Electra Perivolaris. TMC regularly collaborates with ensembles, including the Carducci Quartet, Berkeley Ensemble, and Illyria Consort.
The Marian Consort is a pioneer of projects which move beyond the confines of the traditional concert, most notably 'Breaking the Rules', a staged concert-drama based on the life and crimes of Carlo Gesualdo called 'daring and vivid' by The Guardian, and Lusitano Remixed, a surround installation made with Roderick Williams. Other highlights include a concert at the BBC Proms; performances in the Bascule Chamber inside London's Tower Bridge; the premiere of a major new commission by David Fennessy at Brighton Festival; and a Wigmore Hall recital presented in partnership with BBC Radio 3.
marianconsort.co.uk
@marianconsort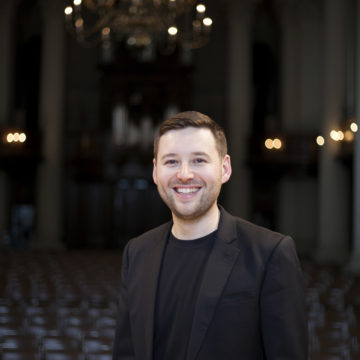 Rory McCleery
'a countertenor and academic as well as conductor … combining boyish geniality with quite startling erudition' (The Sunday Times)
Rory McCleery is an award-winning Scottish conductor, countertenor & musicologist. Internationally renowned for his compelling interpretations of a wide range of repertoire, he is particularly associated with the choral music of the Renaissance and Baroque, and is also increasingly known for his affinity with the music of contemporary British composers. Rory has appeared at prestigious venues including the Wigmore Hall and BBC Proms and has directed choirs and led masterclasses, study days and workshops in the USA, Spain, Germany, France and Italy. He features regularly on radio and television, including the recent BBC2 series 'Art That Made Us'.
Rory is Artistic Director of chamber vocal ensemble The Marian Consort, with whom he performs internationally, including recent televised tour of Japan. With The Marian Consort, Rory has an extensive discography on both Delphian and LINN records, including many first recordings of both new and historic music which have garnered a variety of accolades and awards including the Diapason D'Or, Presto Classical Album of the Year and the Preis der Deutschen Schallplattenkritik. When not researching and conducting, Rory is also active as a countertenor, performing as a soloist with ensembles including The Dunedin Consort, English Consort and Ensemble 1604.
Rory is a passionate advocate for music education and singing for wellbeing, and along with his wife, harpist Rachel Wick, is Artistic Co-Director of Dunster Festival in West Somerset, which alongside an annual May weekend of chamber music and vocal concerts also runs an ongoing programme of community engagement and music education work.