Teatime Concert
Time & Date:
2:30pm, Saturday 23 May 2020
Venue:
Priory Church of St George, Church Street, Dunster, TA24 6SH
Who:
Emma Brain-Gabbott | Soprano
Rachel Wick | Harp
Ticket Prices:
£10 (non-tiered) to include a cup of Miles tea/coffee
Sponsored by:
Miles Tea & Coffee
Running Time:
One hour (no interval)
Programme Info:
Get your weekend off to a flying start with an hour of sumptuous music for soprano and harp in the beautiful surroundings of St George's.
Enjoy the concert with a cup of award-winning tea or coffee from Miles of Porlock, blended only a few miles down the road from Dunster, and included in your ticket price.
Programme to include music by Fauré and folk song arrangements for voice and harp.
Artist Biographies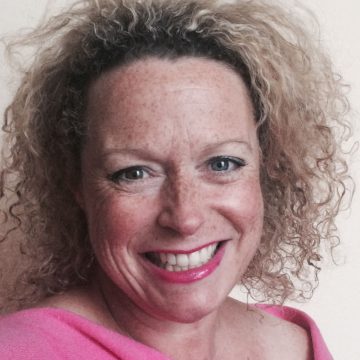 Emma Brain-Gabbott
Emma Brain-Gabbott was born and educated in Cheltenham, before going on to read music at Trinity College, Cambridge, where she was also a choral scholar.
As a performer, she now works across a wide range of musical genres, from pop, West End shows, TV and film soundtrack projects through to opera. She also enjoys smaller-scale vocal ensemble work, performing, touring and recording regularly with such groups as the Sixteen, the BBC Singers, Tenebrae and English Concert, amongst others. She also sings with acclaimed female close harmony a capella group, Papagena. As a soloist Emma works with many choral societies and choirs both in the UK and abroad. 2018 saw the final production in a 3 year run of semi-staged Pursell operas at the Barbican, in which 'Dido and Aeneas' was reset and performed with puppets and masks.
Recent years have seen Emma expand her education and community work, including BBC Ten Pieces projects and working with music projects for the homeless, which culminated in a televised production with Streetwise Opera.
Future engagements include concert tours of Singapore, Australia and New York with The Sixteen, Poland with the Academy of Ancient Music, and Moscow with the Gabrieli Consort, as well as recording Handel's Brockes-Passion and peformances of Mozart's Requiem and Handel Dixit Dominus.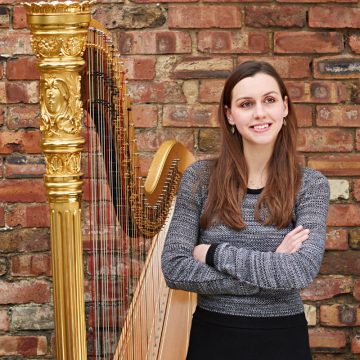 Rachel Wick
Rachel Wick is a graduate of St. Peter's College, Oxford and the Royal Academy of Music. As an orchestral player she has performed with many of the UKs leading ensembles, including the Royal Philharmonic Orchestra, Orchestre Révolutionnaire et Romantique, BBC Concert Orchestra, Bournemouth Symphony Orchestra, London Concert Orchestra, English Session Orchestra, City of London Sinfonia, as well as with orchestras further afield including the European Union Youth Orchestra, Symphony Orchestra of India and Norwegian Opera. She has recorded with New College and Christ Church Cathedral Choirs, Oxford and has broadcast live on Classic FM with Her Majesty's Choir of the Chapel Royal, St James's Palace, and appears on Howard Goodall's album Inspired.
Alongside a large private teaching practice, Rachel teaches harp at Berkhamsted School and the Junior Department of the Royal Academy of Music, and coaches for the National Children's Orchestra. With her flute duo partner, Thomas Hancox, she plays for the charity CAVATINA Chamber Music Trust giving outreach concerts in primary schools. She appears miming in an orchestra for the latest Mission Impossible film, and was filmed for Google's 'Inside Abbey Road' virtual online tour.
In May 2018 she was made an Associate of the Royal Academy of Music. Rachel is also the Artistic Co-Director of Dunster Festival, a classical chamber music festival which takes place in May each year.